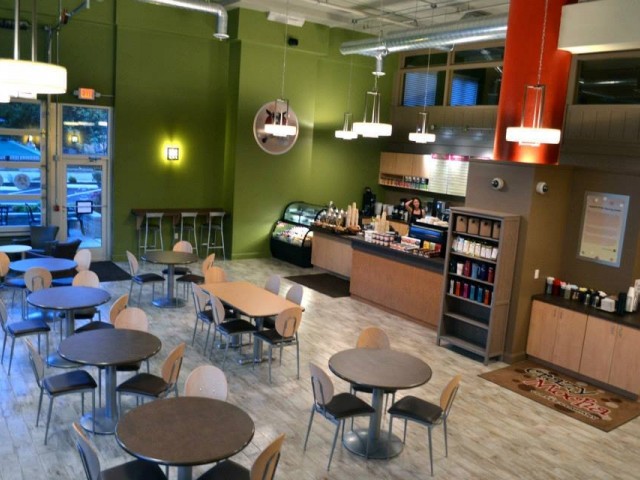 Social media has provided a huge amount of user-generated data in capturing urban dynamics. Among them, place-level human behavior has been largely detected through people's check-in records at certain places. Conventionally, places are characterized by a set of pre-defined features, often specified by the owner of the places. In this paper, we argue that capturing socially-meaningful features and dynamics of an urban place may also be done by analyzing human activity traces. We explore the activity-centered representation of urban places as a foundation for understanding local neighborhoods at scale. We analyze activities from several venues using data from MeetUp, a popular local event organizing service. Then, Yelp's business information was used to triangulate the analysis. The results suggest that strategies based on local event data have great potential for modeling socially-meaningful urban places at large scale.
(Photo from Yelp.com)
Venue:
International AAAI Conference on Web and Social Media (ICWSM '16), The CityLab Workshop. May 17-20, Cologne, Germany.
Citation:
Lee, M., Farzan, R., & Butler, B. (2016, May). This is Not Just a Café: Toward Capturing the Dynamics of Urban Places. In The CityLab Workshop in 10th International AAAI Conference on Web and Social Media (ICWSM) . pp. 20-25. Cologne, Germany.