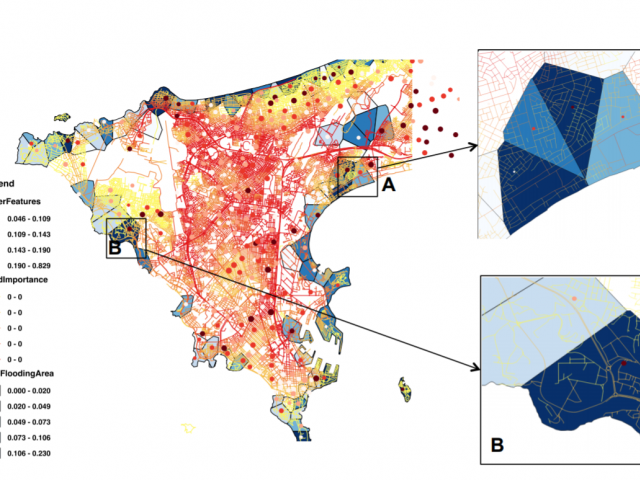 Natural disasters such as hurricanes, floods or tornadoes affect millions of individuals every year. As a result, governments spend millions of dollars in emergency response allocating resources to mitigate the damages. Effective resource allocation requires a deep understanding of how humans react when a disaster takes place. Due to the multiplicity of human behavior, however, it is not trivial to understand human behaviors at large scale during and after the disaster. In this paper, we explore the use of Call Detail Records (CDR) data to model people's responses to flooding events from the communication perspective in Senegal. Specifically, we examine how different levels of flooding affect call volumes and communication network features. Our results show that individuals are more active in calling behaviors during flooding events than under normal conditions, which might imply their support-seeking behavior. Regressions on network features indicate that people in a large city in Senegal might have less access to resources outside of their neighborhoods and require better infrastructures.
Venue:
International Conference on Social Informatics (SocInfo '18). Cham: Springer. Sep. 25-28. St. Petersburg, Russia.
Citation:
Hong, L., Lee, M., Mashhadi, A., & Frias-Martinez, V. (2018, September). Towards Understanding Communication Behavior Changes during Floods Using Cell Phone Data. In the International Conference on Social Informatics (SocInfo '18), 11186. pp. 97-107. Charm: Springer.