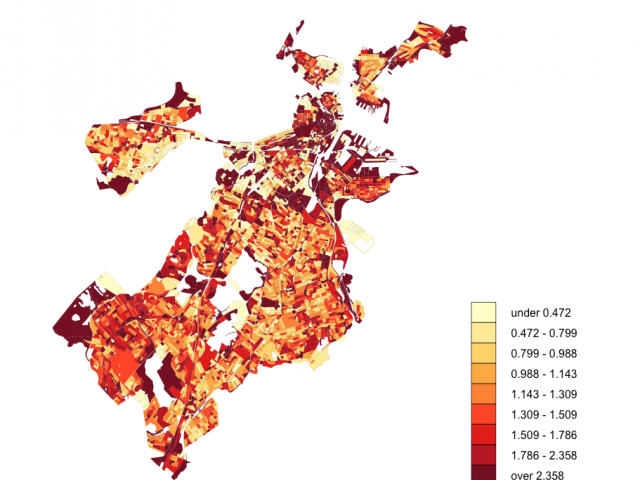 Many cities in the United States use civic technologies like 311 systems as part of their public service systems for monitoring non-emergency civic issues. These systems have enhanced the city's monitoring capability by diversifying communication channels. However, the data created through these systems is often biased because of differences in people's use of technology (i.e., digital divide) and individuals' behavioral patterns in providing types of information to the systems. If civic data is used by local governments in making informed decisions, these data-driven services could be skewed towards the heavy technology users, and not reflect citizens' diverse needs. If individuals share similar behavioral patterns or cultural norms by neighborhood in reporting civic issues, socio-economic or regional inequality could be exacerbated due to the uneven provision of service. This paper aims to explore these aspects of civic technologies by examining the relationship between community characteristics, individuals' data contribution behavior, and the formation of data types. We report results based on Boston's 311 data as a case study.
Venue:
To Appear in Academy of Management Annual Meeting Proceedings (AOM '21), July 29-Aug 4.
Citation:
Lee, M., Wang, J., Janzen, S., Winter, S., & Harlow, J. (2021). Crowdsourcing Behavior in Reporting Civic Issues: The Case of Boston's 311 Systems. Academy of Management Annual Meeting Proceedings (AOM). July 29 - Aug 3.