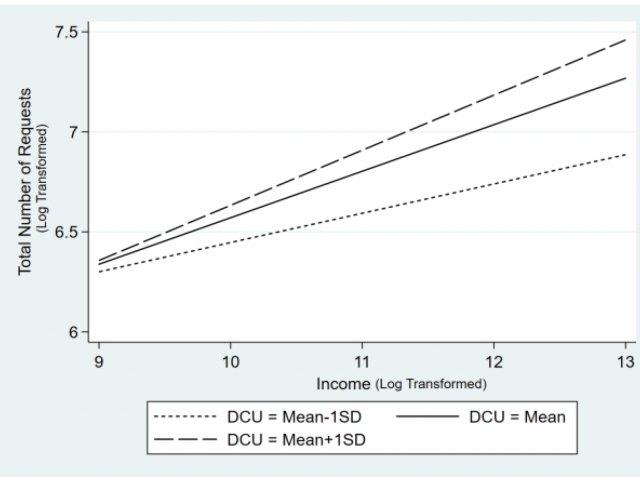 Does digital technology help or hinder the realization of social justice in government services? Applying theories of distributive justice, we analyzed data from Boston's 311 system (for residents to make requests for non-emergency services) paired with data from the American Community Survey. We found that, as residents used the system's digital channels (website and mobile app) more frequently, the number of requests they submitted increased. However, to our surprise, the technical efficiency from digital channel use actually exacerbated the disparities between wealthy and poor communities in request volume. This unexpected finding may be explained by the uneven channel use trajectories and distributions of repeat users in different communities, as our additional analysis shows. These results not only have exposed previously hidden inequalities but also may help reconcile different theories of social justice. Practically speaking, technical efficiency and social justice should be balanced when employing digital technology in coproducing government services.
Best Full Research Paper, Runner-Up (Top-3)
Venue:
In European Conference on Information Systems (ECIS 2022) Research Papers. 117. June 18-24. Timișoara, Romania.
Citation:
Wang, Ping; Lee, Myeong; Hangen, Forrest; O'Brien, Daniel T.; and Tang, Xinlin. (2022). "Social Justice & Technical Efficiency: The Role of Digital Technology in Boston's 311 System". European Conference on Information Systems (ECIS 2022). 117. https://aisel.aisnet.org/ecis2022_rp/117